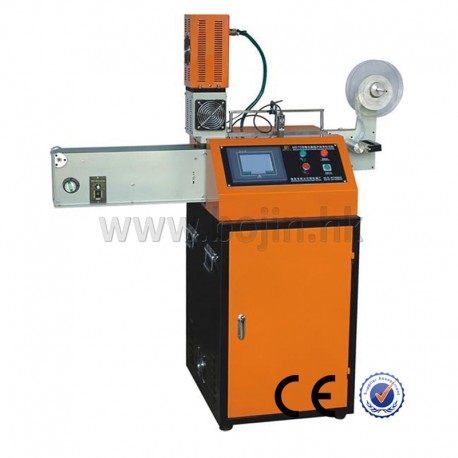 BJ-12U Auto Ultrasonic Tape Cutting Machine
Specification of BJ-12U Auto Ultrasonic Tape Cutting Machine
Available Width: 1 ~ 70mm
Available Length: 1 ~ 10000mm
Speed: 180pcs/min
Accuracy: ± 0.1mm
Power Supply: AC220V 50Hz 1500W
Measurement & Weight: 1500L×500D×600H(mm)
Weight: 110KG/150KG

Feature of BJ-12U Auto Ultrasonic Tape Cutting Machine

This machine employs imported ultrasonic generator, using the moment high temperature through microcomputer controller to process the soft materials with different properties and nature.
It has various cutting functions like pressing lines, discarding, eliminating static electric.
It is a choice equipment for the clothing trademarks industry. Suitable label tape, ribbon, and other clothing washed Mark.
TEL:+86-512-57169166
EMAIL:salome@bojin.hk
ADDRESS:11th Floor, Jingzuan Building, NO. 875 Xiaolin Road, Kunshan, Jiangsu, P.R.C.