If there are labels to be printed every day, and the number is relatively large; It's not a good idea to use a person to pick up the labels. Now, with this label winding machine, hands are free and the labels can be rewinded directly after printed out by barcode sticker printing machine, time and labor saving, absolutely a good helper of work!
Only one label winding machine can be used to solve the problem of manual rewinding labels for factories and enterprises, saving the labor cost, small investments make big returns. Label winding machine is an equipped machine to a barcode sticker printing machine. For situations of making large numbers of tags, bar codes, care labels, label winding machine can save labor and reduce the labor intensity of workers, a kind of practical equipment. At the same time, it also combines the features of other advanced label rewinders: stepless adjustment, industrial-level drag force, and excellent ability to deal with special label processing and label arrangement. Suitable for batch processing printing label, suitable for label paper, cloth label, washing mark, nylon, plastic film, white card paper, tag, jewelry label, clothing listing, electronic nameplate processing.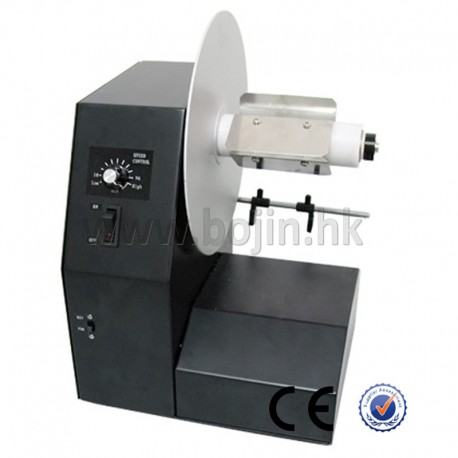 Label winding machine is the right assistant on the production line of logistics industry. The machine will automatically rewind the label when printing, and the rotary will stop when the printing stops.
1. Automatically adjust rewinding speed and automatic sliding function.
2. It adopts adaptive torque technology to make the structure of simple, safe and reliable.
3. Label winding machine is a new generation of industrial label processing device.