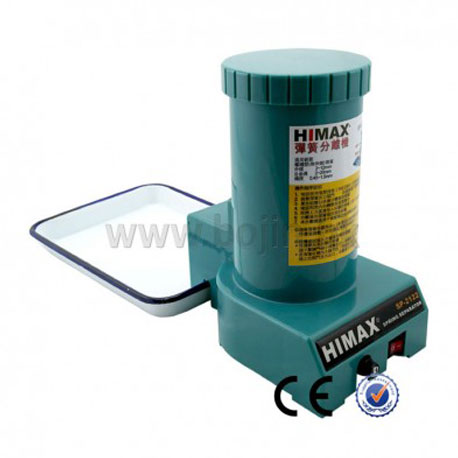 Operation Video of SP-2122 Spring Separator
Specification & Features of SP-2122 Spring Separator
Coil Spring O.D.: 2~12mm
Free Length: 2~20mm
Coil Dimension: 0.45-1.5mm
Entangled in small spring the best weapon! This machine will be intertwined for a small spiral spring linear manner one by one through the centrifugal separation of vibration
Be suitable for pesters in the same place small helical spring. Performs after the variation way to separate one by one.
The automatic spring dispenser/separator
It can be contacted with computers.
Easy to operate and high efficiency
Instruction of SP-2122 Spring Separator
Please confirm power supply:110/230v, turn on the switch
Adjust the exit gate of spring
place the aluminum plate to hold springs after dispensered
Please confirm the turnplate in the charging barrel is running with high speed.
Take out the lid on the cylinder and you will see springs twist together
the springs after dispensered were spouted on the AL plate
If the springs are spouted without separating, please press the gate valve to shrink the exit, the springs will be separated and spouted automatically.
If springs are running in the cylinder for long time(more than 10s) and cant eject, please pull up the gate, they will be ejected after separated.
TEL:+86-512-57169166
EMAIL:salome@bojin.hk
ADDRESS:11th Floor, Jingzuan Building, NO. 875 Xiaolin Road, Kunshan, Jiangsu, P.R.C.