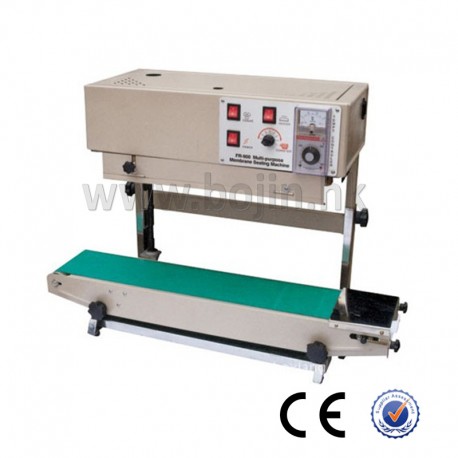 BJ-90V Vertical & Horizontal Continuous Sealing Machine
Operation Video of BJ-90V Vertical & Horizontal Continuous Sealing Machine
Specification of BJ-90V Vertical & Horizontal Continuous Sealing Machine
Model: BJ-90V
Voltage: 220V/50Hz,110V/60hz
Seal speed: 0-12m/min (Adjustable)
Seal width: 6-12mm (Adjustable)
controlling temperature: 0-300
Transmit Max capacity: 3kgs
Printing Type: Steel (or not has word, As required)
Weight: 29kg
Size: 1060X470X380mm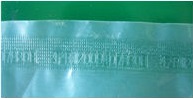 Feature of BJ-90V Vertical & Horizontal Continuous Sealing Machine
This series sealer adopts electronic constant temperature control and variable speed drive, with automatic continuous sealing, printing product labels, once completed the function, and horizontal, vertical landing use.
Applied for Aluminum foil bags and plastic bags. Such as PE, PO, PVC, HDPE and other plastic bags. Various composite film sealing, bag, widely used in food, pharmaceutical, seed, chemicals, light industry and other sectors.
TEL:+86-512-57169166
EMAIL:salome@bojin.hk
ADDRESS:11th Floor, Jingzuan Building, NO. 875 Xiaolin Road, Kunshan, Jiangsu, P.R.C.