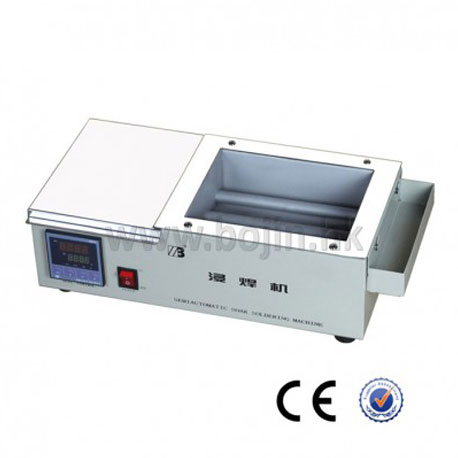 Product features of XC-2520B Soldering Pot
Built-in great power heater, with the function of melting lead-free solder and reaching the setting temperature rapidly, the electric energy efficiency can reach over 90%, prolonging the service life and saving energy.
High quality titanium tin pot which is high temperature resistant, anti-corrosive and long-lived.
Adopt computer intelligent PID control, noble-metallic sensor can do the functional operation automatic recording the temperature in the pot,
Built-in many layer stainless steel heating tube, heating up rapidly, steady, high-efficiency, heat transfer uniformity, preheat quickly, automatic constant temperature.
specifications of XC-2520B Soldering Pot
Model
XC-2520B
Temperature Range
20

℃

~500

℃

±1%
Internal Dimension
250×200×70mm
Capacity
25Kg
Power Rating
1500W
Power Supply
AC220V±10%50Hz
Measurement
470×260×120mm
Weight
8.1 KG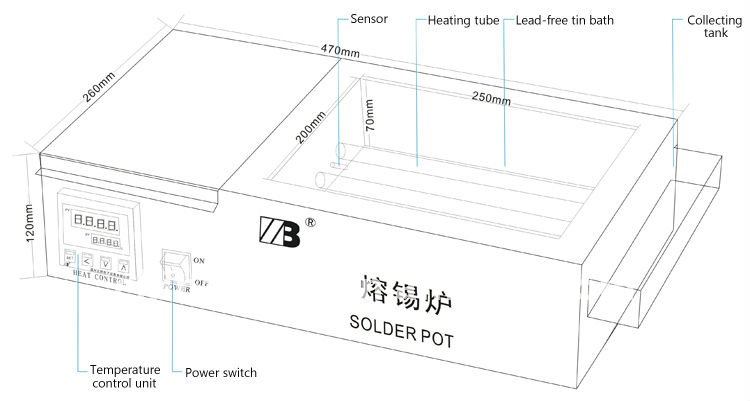 TEL:+86-512-57169166
EMAIL:salome@bojin.hk
ADDRESS:11th Floor, Jingzuan Building, NO. 875 Xiaolin Road, Kunshan, Jiangsu, P.R.C.