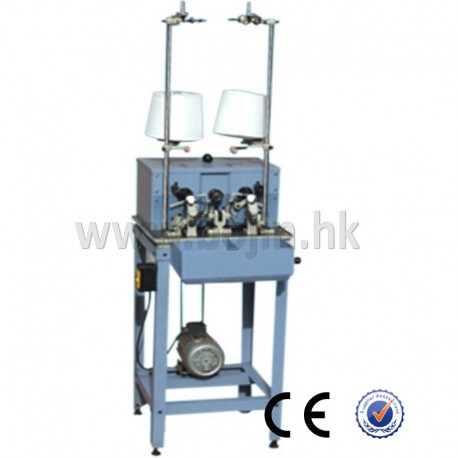 BJ-02DX Auto Electric Bobbin Winder
Operation Video BJ-02DX Auto Bobbin Winder
Feature of BJ-02DX Auto Electric Bobbin Winder
Our machine installed High-speed bearing for operating bearings, enlarged the working fime, and makes the rounding thread axis rotational speed to 3800 round/min. Producing speed increase 1/3.
Mouth sheet added installation inputting knife, thread inputting automatically after thread shape installed
As running speed fast, thread and thread supporting parts are cycling synchronously with the high-speed bearing. This reduced the heat generated by friction, makes thread unconnected. hold the shape, not easy to broke.
Specification of BJ-02DX Auto Electric Bobbin Winder
No. of bobbins: Feed in 70-120 bobbins for each time (automatically stop)
Motor: 370W, 380V
N.W: 86KG
G.W: 125KG
Measurement: 440*550*1050MM
Features: Auto offer oil system is added, uniform filling for the thread, not easy to offer the thread, more uniform pattern, more three-dimensional sense.



TEL:+86-512-57169166
EMAIL:salome@bojin.hk
ADDRESS:11th Floor, Jingzuan Building, NO. 875 Xiaolin Road, Kunshan, Jiangsu, P.R.C.