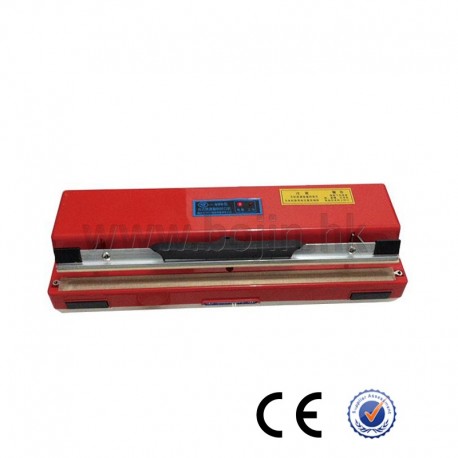 BJ-400M Manual Seal Machine
Specification of BJ-400M Manual Seal Machine
Seal length: 5mm~400mm
Seal width: 3mm
Duration of Heat Seal: 0.2-3 seconds
Seal thickness: 0~0.4mm
Machine Volume: 440mm x50mm x 90mm
Weight: 3.0KG
Voltage &power: 220v/60Hz, 400W
Seal Time: Adjustable
Available pouches are Aluminum foil bags, non-woven bags, and plastic pouches. Poly.PE, PO and other plastic Pouches.


TEL:+86-512-57169166
EMAIL:salome@bojin.hk
ADDRESS:11th Floor, Jingzuan Building, NO. 875 Xiaolin Road, Kunshan, Jiangsu, P.R.C.