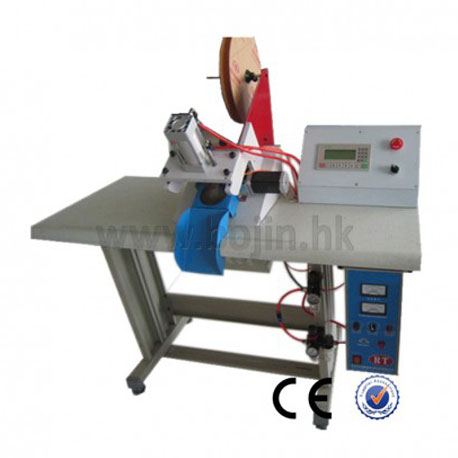 BJ-16U Ultrasonic Fabric Label Cutting Machine
Specification of BJ-16U Ultrasonic Fabric Label Cutting Machine
Knife: Ultrasonic hot cutting
Available Width: 1 ~ 80mm Or as customized
Available Length: 1 ~ 10000mm
Speed: 200pcs/min (50mm length)
Accuracy: ± 0.1mm
Power Supply: AC220V 60HZ/AC110V 50Hz 2200W
Measurement: 1200X530X1300(mm)
Weight: 70KG/90KG
If you required other shape, such as straight; swallow tail; and other shape, It only change a cutter is OK.


Feature of BJ-16U Ultrasonic Fabric Label Cutting Machine
Ribbon edges intact and beautiful, neat trimming smooth, excellent cut, The edge tidy and not rought.
The cutting machine adopts PLC control panel, automatic feeding, computer counting, high precision, high speed and efficiency, quick and easy.
For gift belt, nylon belt strip, strip ribbons cut straight knife, oblique knife, dovetail and other shapes.
TEL:+86-512-57169166
EMAIL:salome@bojin.hk
ADDRESS:11th Floor, Jingzuan Building, NO. 875 Xiaolin Road, Kunshan, Jiangsu, P.R.C.