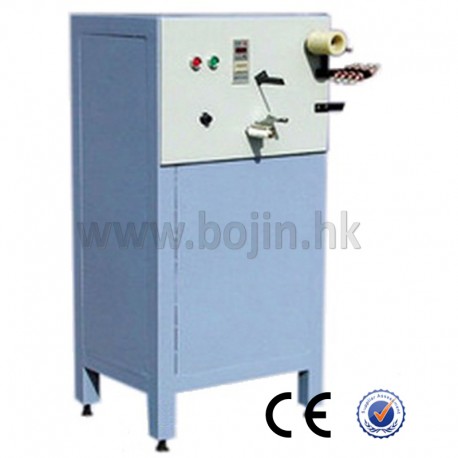 BJ-03DX Automatic Bobbin Winding Machine
Feature of BJ-03DX Automatic Bobbin Winding Machine
This machine can wind non-shuttle-robbin thread used for various sewing rotary shuttles. It can wind at a time 8 cylindrical lines measuring 8.5 * Φ20mm and 8.5 * Φ20mm. The winding is reasonable and even. It ranks among the hinh-tech products.
The non-shuttle-robbin robbin thread can be twice or 3 times longer than ordinary thread and can decrease the frequency of changing bobbin thread and stopping the machine, thus boosting the economical profits.
Function and operation of BJ-03DX Automatic Bobbin Winding Machine
It can wind 8 threads of at a time and the speed can reach 1400r/m with human load the unload. The speed can be adjusted with in-put timing installment. The electronic counter can present the length. If the present length is reached, the machine is stopped automatically. then reset and start another circulation
The tightness of the 8 threads should accord with one another. Maintenance: Keep the depth of the oil surface in the cambox, 10-20mm Depth(Please add 270ml of machine oil into the gear box before using).
Technical parameters of BJ-03DX Automatic Bobbin Winding Machine
Exterior dimensions: 400 * 510 * 1000mm
Weight: 70kg
Winding speed: 1400r/m
Three-phase: Torque motor 380
TEL:+86-512-57169166
EMAIL:salome@bojin.hk
ADDRESS:11th Floor, Jingzuan Building, NO. 875 Xiaolin Road, Kunshan, Jiangsu, P.R.C.