Specifications of Mute Terminal Crimping Machine BJ-2TS
Available Terminals: various small and medium-sized terminals
Operation way: Footswitch
Crimping Die: General OTP Die
Max. Crimping Force: 2000KG
Stroke Distance: 30mm
Motor Power: 750W
Power Supply: 220V/50Hz, 110V/60Hz
Net. Weight: 70KG
Dimension: 350*330*500mm
Features of Mute Terminal Crimping Machine BJ-2TS
Built-in frequency converter, high speed and low noise
One machine is suitable for various terminals, very easy to change mold.
Support manual mode and automatic mode, you can adjust the machine easily in manual mode.
LED display will show how many terminals have been crimped.
Speed is adjustable, crimping die designed according to your requirement.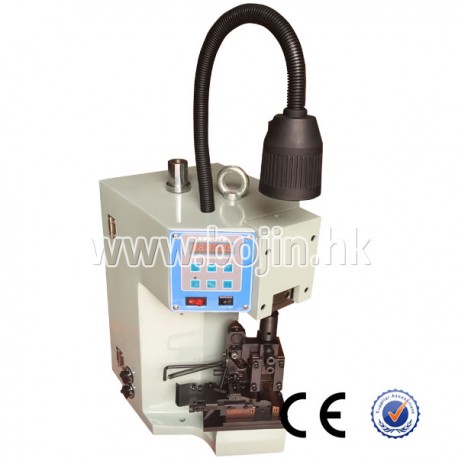 Mute Terminal Crimping Machine BJ-2TS