BJ-02SH Label Cutting Machine

model: bj-02sh
cutting length: 15-99999mm
max. cutting width: 100mm
cutting speed: 120p/min
weight: 21.3/26kg
voltage frequency: 110v/220v 50/60hz
power: 0.5kw
max. blade temp: 420°c
package size: 410×525×430(l.w.h)mm
You can cut label tapes automatically and neatly.

Special features BJ-02SH Label Cutting Machine:
High speed: It can cut 100~120 cut per minute. (50mm long)
Accuracy: Cut-length is accurate cwing to a stepping motor
Cutting type: Melting & cutting by hot knife, label is cut neatly without fraying and installed with anti-static electricity device.
Automatic operation: It works automatically only by setting length and quantity
Automatic stopper: It stops automatically if materials run out during operation.
Memory: Set-length, set-q'ty & set-speed are not erased even if power off & on.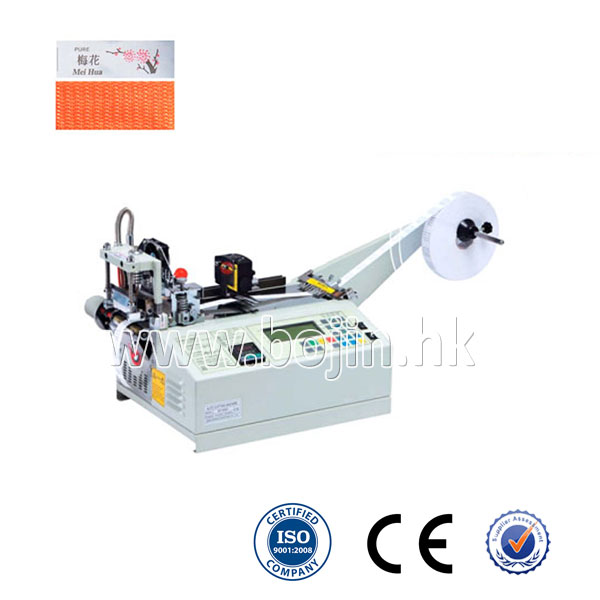 BJ-02SH Label Cutting Machine