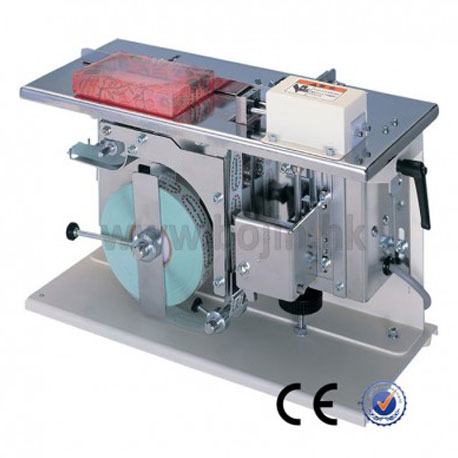 Operation Video of BJ-P1 L-clip Box Sealer
Features of BJ-P1 L-clip Box Sealer
Push the corner of your product which is needed to stick label lightly then the label is stuck.
This is an ideal desktop labeler
Compact design, it is light and convenient to move.
The scope of application: L-clip label applicator P-1 is a machine used in various kinds of boxes of cosmetic, food and so on.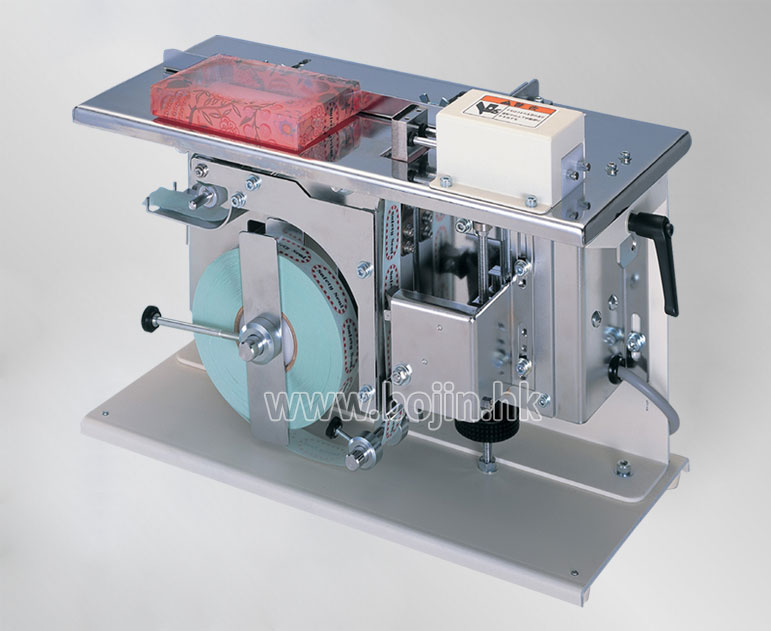 Parameter of BJ-P1 L-clip Box Sealer
Origin:Japan
Model: BJ-P1
Overall dimension: 350L×165W×220Hmm
Overall weight: 9Kg
Electical specifications: AC100V,6W,50/60HZ
Label size: Max.Width 24xLength 45mmMin. Width 10xLength 15mm
Paper size: Inner diameter: φ42-φ75mmOutter diameter: φ120mm~200mmφ
Separate width: 28mm
Speed: 15-40 boxes/min
Options: (1) Counter (2)Label (φ190mm)

Label size BJ-P1 L-clip Box Sealer
Label material: Polyester, Polypropylene, Aluminium-foil paper, Synthetic paper
Label color: Creamy white, Transparent color
Label shape: Circular, Oval, Rectangle, Heart-shaped
Lot: x20-A 1700 pcs/lotx20-B 2000 pcs/lot*NOTE: In case of the special label, need to test before buying!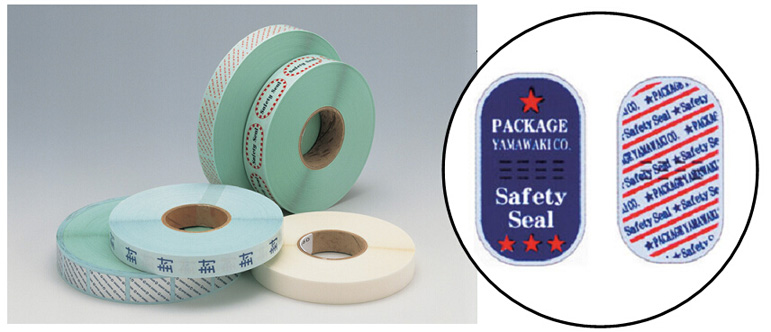 TEL:+86-512-57169166
EMAIL:salome@bojin.hk
ADDRESS:11th Floor, Jingzuan Building, NO. 875 Xiaolin Road, Kunshan, Jiangsu, P.R.C.