Quality affordable completely improve efficiency
Only the computer program set, can operate automatically, without manual guarding, save labor cost, simple operation, compared with the traditional manual operation, completely improve work efficiency.
Specifications
* Cutting Length:20-9999mm
* Max. Cutting Width:10-50mm
* Cutting Speed:90p/min
* Voltage:110/220v
* Frequency:50/60Hz
* Power:0.26kw
* Package Size:L560×W420×H405mm
* Weight:24/29kg
Product Detail
Automatically and neatly cut, easy operation. Specailly for Velcro tape shape cut. Full curve, half comer curve, It's follow your order.
Special features:
High speed: It can cut 70-90 pcs per minute. (50mm long)
High-accuracy: Stepping motor ensures every cutting to be preciously.
Cutting type: Cut-length is accurate owing to a stepping motor.
Automatic operation: It works automatically only by setting length and quantity.
Apllication
Velcro tapes only.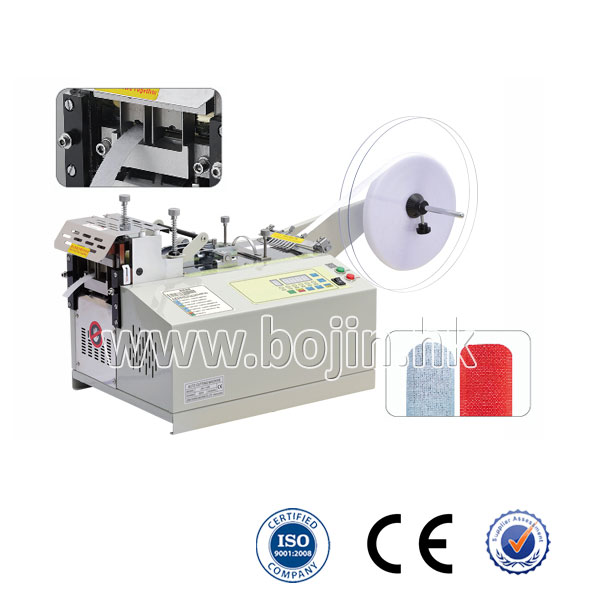 BJ-110R Automatic Cutting Machine Round Cutter