Operation Video of Automatic Corrugated Pipe Cutting Machine BJ-02AT
Automatic Corrugated Pipe Cutting Machine BJ-02AT
Power supply: AC220V
Voltage: 500W
Weight: 85kg
G.N: 72kg
Cutting speed: 60-110 pcs/minute
Accuracy: ±0.1mm
Cutting length: 0.1-99999.9mm
Cutting diameter: 30mm
Size: 560x440x400mm(L*W*H)
Products brief introuction of Automatic Corrugated Pipe Cutting Machine BJ-02AT
This machine bellows deveopment and design specifically for automotive wiring harness industry,high-precison PLC control, easy to understand, fully automatic computer cutting machine can be used for round plastic hoses, bellows cutting, processing efficiency, stable and reliable, using a stepper motor feeding, with a stable feeding, the length of the precise characteristics.

Characteristic description of Automatic Corrugated Pipe Cutting Machine BJ-02AT
User-friendly software desigh-the whole computer set various specifications, retreat materials rotary switches, knobs and convery belt rising and falling blade replacement.
The total number of the whole entire computer opertion–settings pipe cutting machine work, singular, after reaching a predetermined number of jobs, cut the tube will stop working; proportion of adjustable length, Send acceleration, cutting speed, can debug.Pipe cutting machine continuously working properly.
Past and design philosophy–in line with international standards of universal terminal machine, easy to operate, can quickly replace the mold, technical standards for operating personnel Requirements to a minimum, reduce personnel management costs.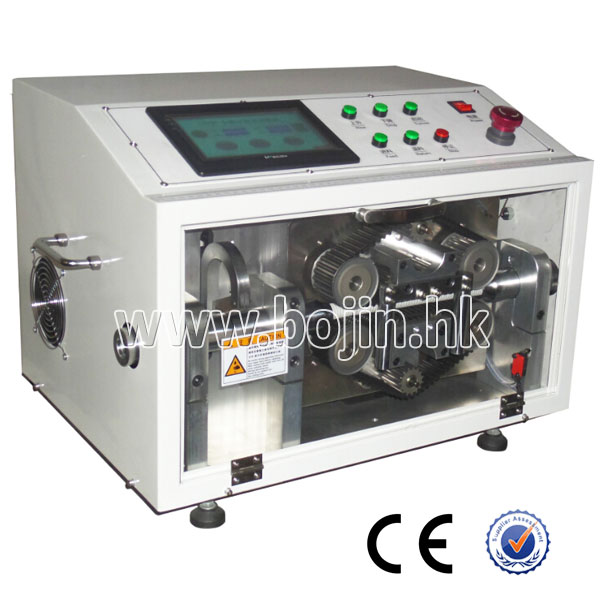 Automatic Corrugated Pipe Cutting Machine BJ-02AT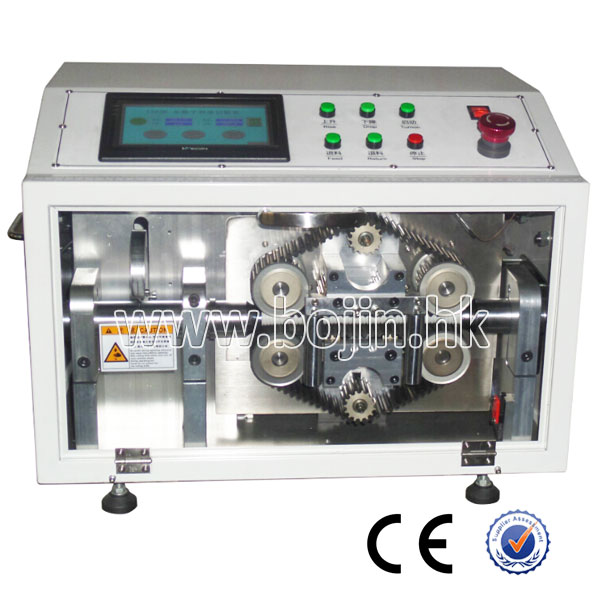 Automatic Corrugated Pipe Cutting Machine BJ-02AT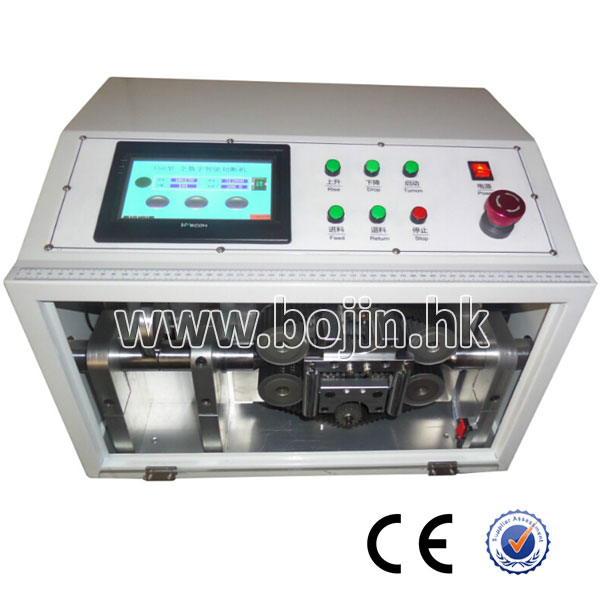 Automatic Corrugated Pipe Cutting Machine BJ-02AT
Automatic Corrugated Pipe Cutting Machine BJ-02AT