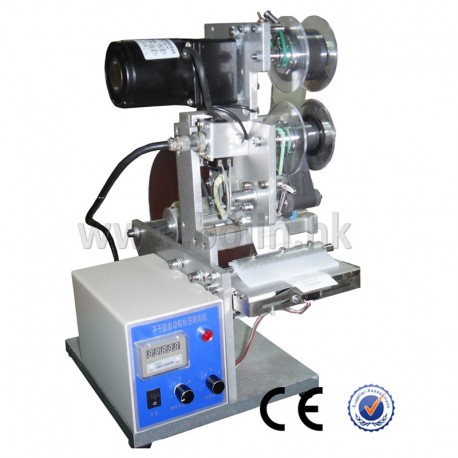 AL-1180D Auto Label Dispenser
Video:
Specifications of AL-1180D Auto Label Dispenser
Available Width: 6-130mm
Available Length: 8-300mm
Feed Speed: 6-7m/min
Max. OD of Roll: Φ25mm-250mm
Power Supply: AC110V 60Hz / AC220V 50Hz
Measurement & Net Weight: 37*28*28cm 6.5kg
Lines can be printed: 1,2,3
Features of AL-1180D Auto Label Dispenser
Ideal for small labels and small work areas
Will dispense labels and die-cut parts
Photosensor Accuracy and Reliability
Automatically removes paper, vinyl,acetate, polyester, foil, etc. from its liner
Automatically rewinds liner scrap for acleaner working environment
No tools required for adjusting to different size labels
No maintenance required
High Torque Motor for large diameter label rolls
LCD counter can show how many labels has been dispensed.
User-friendly control system; Labels automatically peel off wrinkle-free;
Automatic label feed and peel off when label is removed; Rows of small labels can be peeled off at one time;
Can be used multi-person, increasing production efficiency; suitable for interval and continuous whole roll label type;
Adjustable length of label to be peeled off; Auto counter from 0-999999mm assists in tracking production;
Machine also could equipped with color ribbob printer according to clients, which is same as our AL1180D self-adhesive Automatic label machine.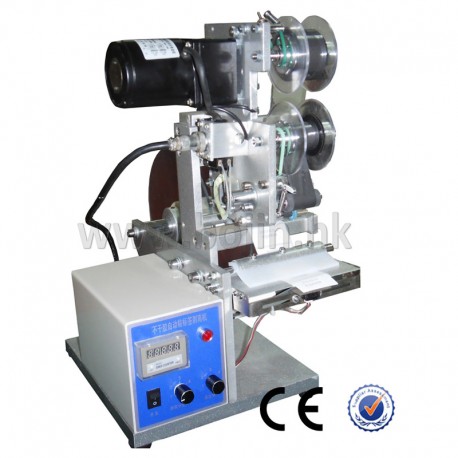 Related Automatic Label Dispenser
| | | |
| --- | --- | --- |
| Model | Available Width | Available Length |
| MAS-1150D | 4-140mm | 4-200mm |
| AL-505 | 4-160mm | 4-300mm |
| AL-505R | 4-120mm | 4-300mm |
| AL-505S | 4-70mm | 4-100mm |
| AL-080D | 4-80mm | 4-100mm |
| AL-1180D | 6-130mm | 8-300mm |
| Labelcombi-60 | 5-60mm | 10-300mm |
| Labelcombi-100 | 5-100mm | 10-300mm |
| LabelCombi-130 | 5-130mm | 10-300mm |
TEL:+86-512-57169166
EMAIL:salome@bojin.hk
ADDRESS:11th Floor, Jingzuan Building, NO. 875 Xiaolin Road, Kunshan, Jiangsu, P.R.C.