Description of PRE-1000 Industrial 3D Printer
Forming chamber size:1000*1000*750mm
Hierarchical thickness: 0.2mm(adjustable)
Forming accuracy: ±0.2mm/100mm
Forming material: DIA 1.75mm or 3mm wire, such as ABS, PLA, Polyplus PLA, PolyMax PLA, PolyFlex, PolyWood, PolyMaker PC-Plus.
Heating Temperature of extruded head: ≦230°C(adjustable)
Workbench material: special glass plate, heating temperature adjustable.
Motor: stepping motor
Disconnection fault record: printing state parameter recorded automatically.
Dimension: 1400*1250*1350mm
Features of PRE-1000 Industrial 3D Printer:
Adopt industrial spare part, durable and long-life.
Max Printing size: can print large plastic mold 1000*1000*750mm
Adopt high strength, high rigidity aluminum alloy frame, and body.
Adopt high-quality modular motor and transmission mechanism, compact structure, reliable performance.
Various forming material, such as ABS, PLA, Polyplus PLA, PolyMax PLA, PolyFlex, PolyWood, PolyMaker PC-Plus.
Disconnection memory function can remember printing state parameter automatically so that it can continue printing and forming.
Cost-effective, widely used in school training, product manufacturing and model making.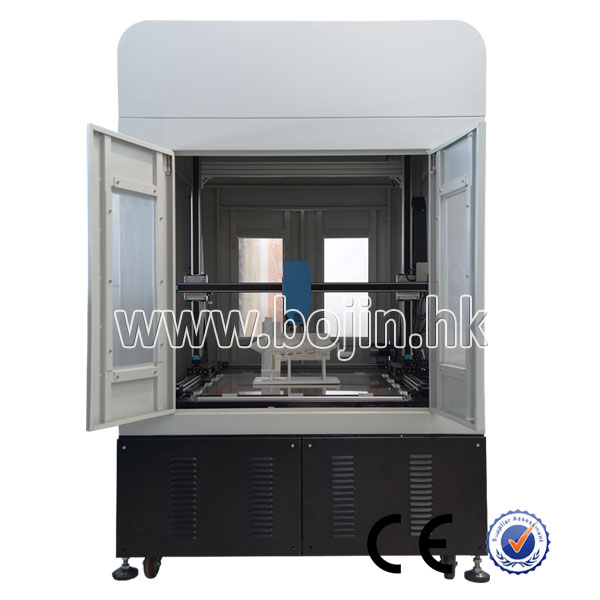 PRE-1000 Industrial 3D Printer