Specification of BJ-101K Electrical Date Code Printing Machine
Model: BJ-101K
Voltage: 200V/50HZ
Power: 150W
Speed: 0-300Times/Min
Printing area: 2 × 3 × 15mm: 3 lines (up to 15 characters per line)
Heat transfer printing ribbon width: Max. width is 35mm
Size (L×W×H): 410×200×250mm
Weight: 10kg
Packaging Type: bottle, glass, strip, bag, carton, box, tube, can, bucket, bowl, foam, etc.
Packaging Material: paper, plastic, glass, metal, wood, etc.
Automatic synchronization tracking ribbon hot printing machine, machine for a variety of intermittent, continuous packaging machinery auxiliary code, can be used with vertical or horizontal automatic packaging machine used, such as particle packing machine, tissue packing machine, labeling machine, widely used in food, medicine, daily chemical and other industries. Unique and ingenious winding membrane structure solved quickly when a code synchronization error, speed up to 300 beats/min, a code position is adjustable for vertical bag filling packaging machines, liquid packaging machines intermittently Bag sealing packaging machine supporting a code; especially suitable for continuous packing pillow packaging machine packing machine sealing auxiliary code is an alternative to rotary coder ideal. The coder comes motors, synchronous signal trigger control, small size, easy to install, easy to print, print clearly not fade.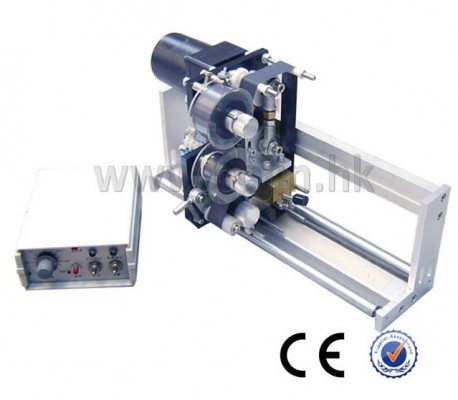 BJ-101K Electrical Date Code Printing Machine