Specification of BJ-1500 Semi-auto Terminal Crimping Machine
Use electromagnetic clutch control to lessen the noise when working. The best selection of major manufacturers.
S.P.M: 250 pcs/min
Crimping force: 1.5ton
Power supply: AC 110V/ 220V, 50 /60Hz.
Stroke: 30mm
Force: 1500KG
Horsepower: 90W
Dimensions: 350*260*350mm
Weight: 45KG
Feature of BJ-1500 Semi-auto Terminal Crimping Machine
It adopts the separate idler wheel clutch, which has exact pointing, not easy to have problems, and have a long life circle
the important parts are made up of steel with high quality; the main electrical equipment adopts imported Japanese products, which makes the whole machine have excellent performance;
It can be suitable to match with all kinds of molds, and it uses press board to fix the mold, and collocate with many kinds of connectors;
The base of the machine is made higher, which makes it suitable for many imported and domestic molds.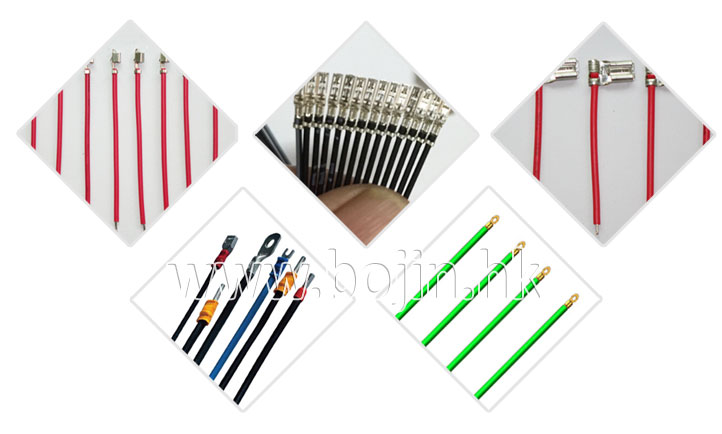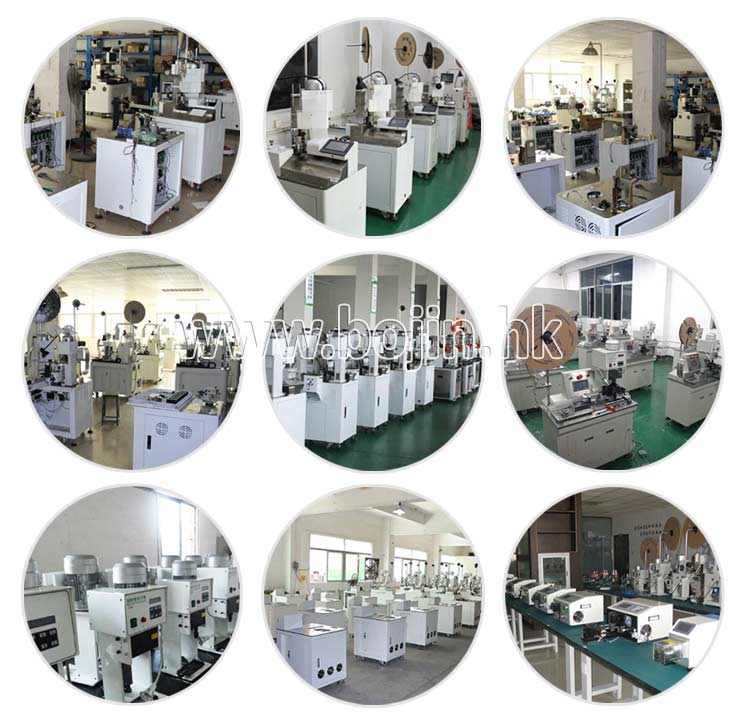 Related Terminal Crimping Machine
| | | | | |
| --- | --- | --- | --- | --- |
| Model Number | BJ-601E | BJ-602E | BJ-603E | BJ-604E |
| Crimping range | 0.5-16mm² | 0.5-16mm² | 0.5-50mm² | 0.08-120mm² |
| Output | 2.5T | 1.8T | 2.5T | 2.5T |
| Voltage range | AC 220V | AC 220V | AC 220V | AC 220V |
| Weight | 10kg | 6kg | 6kg | 6.5kg |